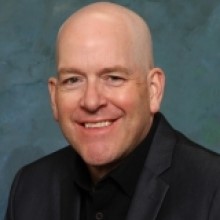 Prof. Andrew J. Boyd
McGill University, Canada
Biography: Dr. Boyd obtained a BScEng from the University of New Brunswick (1993), an MASc from the University of Toronto (1995), and a PhD from the University of British Columbia (2001), all in Civil Engineering. He joined the Department of Civil Engineering at McGill University in 2006, following a six-year stint in the University of Florida Department of Civil & Coastal Engineering. He is a registered professional engineer in Canada, was named a Fellow of the American Concrete Institute in 2008, and former chair of the nondestructive testing committees of both ACI and ASTM. Prof. Boyd's research interests lie in the areas of construction materials and sustainability, particularly as they relate to transportation infrastructure. Specific fields of research include durability, nondestructive testing & evaluation, standards & specifications, repair & rehabilitation, recycling, and hazardous waste reduction & mitigation.

Assoc. Prof. Paulo Mendonça
University of Minho, Portugal
Biography: Paulo Mendonça was born in Porto in 10th June. PhD in Civil Engineering by the University of Minho, with the thesis: "Living under a second skin", acclaimed by unanimity (2005). As a PhD fellowship of FCT (Portuguese Foundation for Science and Technology) he got the "Advanced Studies Diploma" in Barcelona on the Technical Superior School of Architecture (ETSAB). He is Associate Professor in the Architecture School of the University of Minho, Portugal (EAUM). President of EAUM (2011-2012) and Vice-President (2010-2011). Architectural Graduate and Integrated Master Studies Director (2005-2009). He is an author of more than one hundred publications. The main research subjects includes lightweight and mixed weight buildings, low cost housing, local and global economic asymmetries, low-tech strategies, energy costs and sustainable development, new materials and technologies, recycling and reusing potentialities.